Three interviews with pulpsters who would go on to write great movies. These interviews are taken from the University of California Press' Back Stories series.
Leigh Brackett: Journeyman Plumber
Interview by Steve Swires
She wrote that [The Big Sleep] like a man. She writes good.
Howard Hawks, quoted in Hawks on Hawks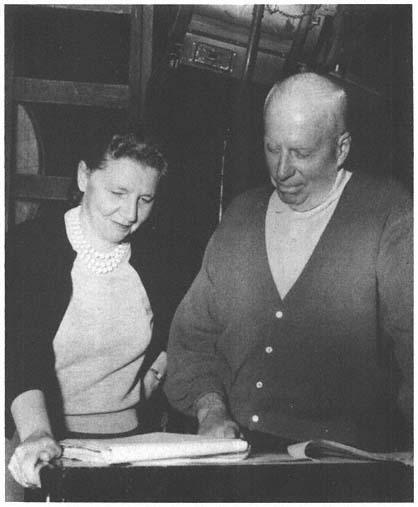 Leigh Brackett with director Howard Hawks at work on Rio Bravo
Leigh Brackett wrote scripts for Hawks' 

The Big Sleep

 (1946), 

Rio Bravo

 (1959), 

Hatari!

 (1962), 

El Dorado

 (1967), and 

Rio Lobo

 (1970), as well as for Robert Altman's 

The Long Goodbye

 (1973). Besides being one of the few successful women screenwriters, she was one of the earliest successful women science-fiction writers, having entered the field professionally in 1939. Her best-known character is the larger-than-life swashbuckling hero Eric John Stark, who first appeared in the pages of Planet Stories in the 1940s and who returned in a series of novels she wrote for Ballantine Books.
(This interview was conducted several years before her death and the posthumous release of 
The Empire Strikes Back
, her final screen credit.)